The latest EP from Scotty Hills, "Nature Girl," releases today!  Hills, who is currently based on Vancouver Island, has built on the foundations of his previous album, the soulful "Year of Septembers," and expanded his musical horizons with this new set of songs.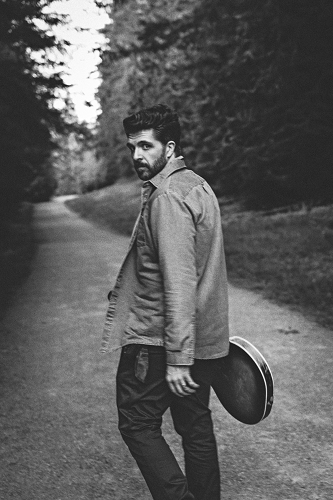 For this album Hills embarked on a 2500-mile train adventure to Detroit. There, he collaborated with #1 selling Motown artists LJ Reynold (The Dramatics) and Tony Green (Tupac, George Clinton, Snoop Dog). He then teamed with mixer Diego Media (Hey Rosetta, David Miles, Joel Plaskett) and four-time Grammy Award Winner Tom Coyne (D'Angelo, Adele, Amy Winehouse) for post production. The self produced EP is Scotty's most soulful and sophisticated work to date, including lush string arrangements, lyrical painting and soaring dynamics that glue his genre-centric tendencies into the development of a unified sound from start to finish.
From the first track, "Hope You're in Toronto," a wistful reflection on a former love, to "The Answers," this album finds Hills reflecting deeply on the nature of relationships specifically and the purpose of life more generally: "I went looking for my answers…"  The string arrangements pair perfectly with these contemplative lyrics for a gorgeous, reflective listening experience.  The first single, "Won't Be Back," closes out the album with an ode to lost love that is simultaneously rooted in soul and country (complete with some terrific pedal steel).
"Nature Girl" is available on Spotify, Apple Music/iTunes, and other digital retailers and streaming services. Scotty Hills will be playing a couple of shows on Vancouver Island around the release of "Nature Girl," including a show on release day at Providence Farm in Duncan, BC. Hills will be heading out for a Western Canadian tour later this spring – full details to be announced soon on his website.
Photo credit: LeAnn Mueller