I've lost count of how many times I have included this old cliché in my articles, but time sure does fly when you're having fun! I mean, come on, how is it that twelve months have passed us by since we discovered music from Niagara Falls, ON-based singer-songwriter Ryan Thomas Smelle? Skimming through our archives, it was indeed just a few days prior to Valentine's Day last year when we introduced Ryan's music on GDW, featuring his official lyric video for the single "Novel Study" as one of our Wednesday video shares. A few months later, Ryan's follow-up single, "Easier Said Than Done," found its way to GDW contributor Matt Wheeler, who shared his musings with us, and presented Ryan Thomas Smelle with his debut GDW editorial feature.
Take some time to peruse Ryan's social media pages and you will very quickly discover how active he is within the live music scene around the Niagara peninsula. A frequent performer at pubs, restaurants, and other intimate venues across Ontario's wine producing region, spend a little time exploring this area and the chances of bumping into this artist singing a song or two are pretty good. We found ourselves in the historic town of Niagara-on-the-Lake back in late September (for an outdoors event that was cancelled last minute due to rain), and opted to grab some lunch before heading further inland. Picking a restaurant at random, once seated at a table in a cozy dining room, we soon became aware of a musician nearby, serenading diners and casual drinkers from a corner stage.
Being two hungry diners escaping the rain showers, we were focused on the menu choices, but the voice a few rows behind us sure sounded familiar. Heck, during one moment, you might have believed that Brad Roberts (Crash Test Dummies) was back there – so convincing was the similarity in voice during a cover of "Superman's Song." My ear for good music and my stubborn curiosity had me turning to see who was over on that corner stage, and to my surprise, it was none other than Ryan Thomas Smelle – who just happened to be in Niagara-on-the-Lake, who just happened to be there on the very day we were in town, and who just happened to have a gig at this very restaurant, and within a specific time slot too. You can't make this stuff up, right?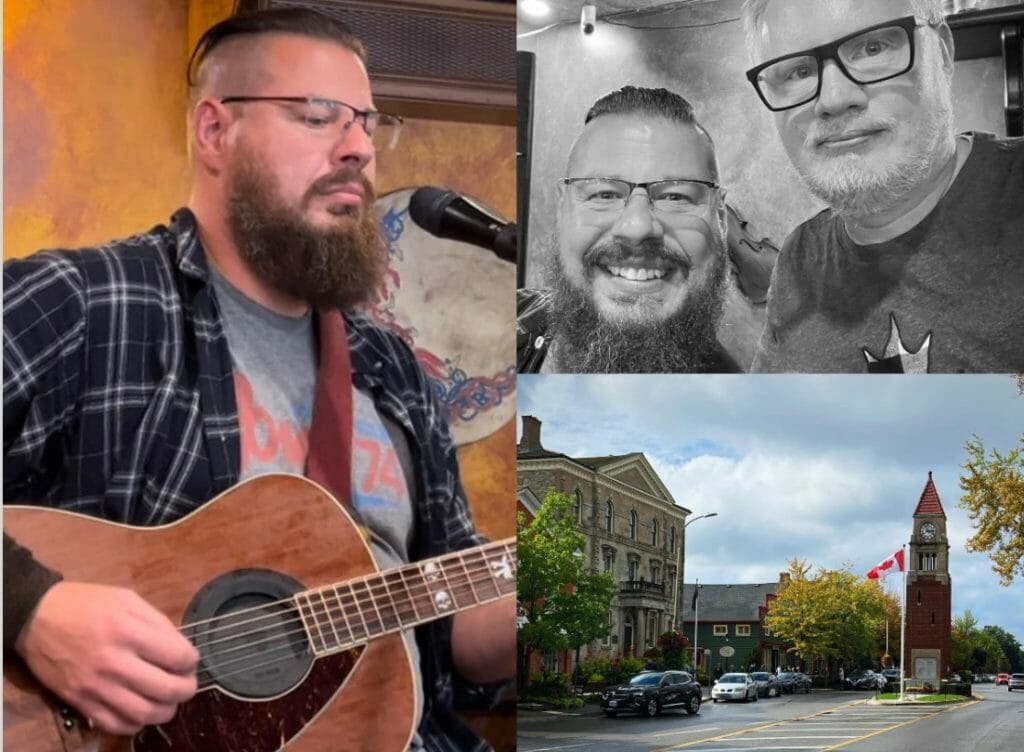 Striking up a conversation with Ryan during a pause in his set, not only was he kind enough to gift us a copy of his 2022 debut "In The Homestretch" CD, but also performed "Easier Said Than Done" by request. The seeds had been planted to feature this artist at a later date, and with the recent release of his current single, "Shame, Shame" – and the announcement of his forthcoming live-off-the-floor album, "The Songbird Sessions: Vol. 1" – this was the perfect time to give his debut CD several spins to accompany my commutes to the office.
Clocking in at just under 41 minutes of play time, and boasting 14 original compositions, Ryan is clearly more than comfortable being tagged as a folk-pop variety of singer-songwriter. With this album, however, we discover an artist who has both a willingness and natural tendency to throw the 'folk album' rulebook out of the window, shifting his sound and style to match the mood and message of each tune, and transcending any preconceived notion of 'genres' with ease. Keeping this album on repeat for a while, I could soon hear a few similarities filter out from these recordings, connecting a few dots between not only his sound and style, but also his own likely musical influences too (whether intentional or purely speculative on my part).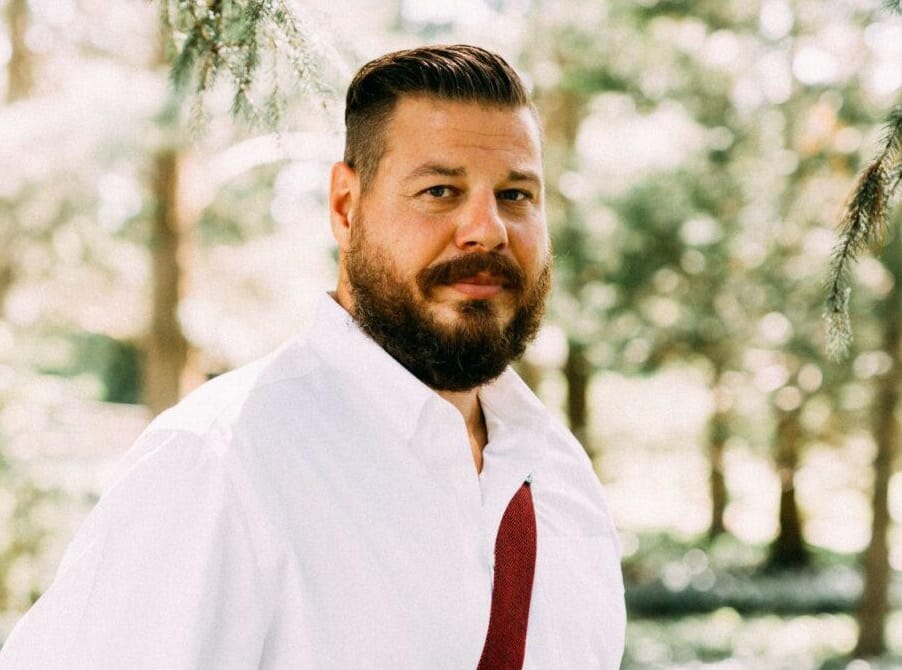 Kicking off with "Today," we encounter a loping, light blues number that maintains a leisurely toe-tapping pace, with some swampy Colin Linden undertones and a vocal delivery that offers hints of vintage Tom Petty. Progressing into "Honestly," the rhythmic pace is like that of a trotting horse, dictated by some simple snare taps that never falter, Ryan's vocals having a softer tone and delivery. "Mind the gap / Step in through the door / Hold your tongue / You're preaching to the choir / When I see / The truth behind / Lies that hide / In plain sight." From the first spin, I detected similarities to a much more recognizable voice, but would take several more listens before I could determine Dan Mangan as that artist I had in mind – and which for me personally, becomes just as transparent during "Ailments," where I am surely not alone in hearing hints of Mangan's "Vessel" here?
Both "Story To Tell" and "More" present some fine folk traditions, and I personally love the keep the tape rolling nature of the latter during the opening segment, along with the great use of keys and light percussion in support. Ryan pushes closer to an all-out Americana offering for "Something Restless," with a great guitar-driven folky beat and stellar harmonies – this one having a distinct Traveling Wilburys style, and once again tosses a Petty influence into the conversation. "Misery Loves Company" returns to the meandering pace – clearly Smelle's signature sound – with a faux finish and sudden surprise tempo change that respects the folk-rock pioneers that popularized this particular trait. And talking of surprises, the completely unexpected reggae tones of the closing track, "All The Good Things," demonstrate yet another side of Ryan's versatile persona.
If one track earned a few bonus spins here, it would be "It's About Time," where a light opening guitar riff yields to a powerful bass line and instrumentation that compares to Clapton in sound, while the added grit in Ryan's dominant vocals offer elements of Springsteen in his delivery. "I'll wait for you / You know that all it takes is / Just your face to / Take my breath away / Let's trace our steps / Just to see the crumbs we've left there / From the past year / Have nothing to do with today." The pacing of this track is top-notch, and the inclusion of a simple, straightforward electric guitar solo draws the song to a perfect close. And, of course, thoughts of Springsteen return us full circle to acknowledging the recent single, Shame, Shame" – where gritty vocals juxtapose against the breezy, simple-yet-melodic acoustic riffs.
"I was noodling around on a guitar that was tuned down a whole step and came up with these strange sounding chords," Ryan offers, when asked about the origins of this latest single. "The lyrics fell into place quickly and took a life of their own. I thought I'd record it as a live jam, but just picked up a guitar tuned normally to play the root chords. All it took was one take and voila." "A cabin sermon in the North / Hidden away / Simple thoughts, no back and forth / With nothing to say / Another sunny day / On a Sunday / Can someone place the blame by name / Shame, shame." "I listened back and was shocked at how raw and straightforward it was," Ryan adds. "There is a drive to the manner in which I played it that I can't quite repeat and it is oddly timed in the breaks that there is no way to add a rhythm or percussion part. So, I kept it as is and it definitely works."
Photo Credits: Martin Noakes (montage) / Artist Website (official image)
The British guy that crossed the ocean and crash landed in central Pennsylvania (to quote Greg Keelor, "And I wonder what am I doing here?"). As the youngest of four siblings, exposure to music from a very early age nurtured my passion and appreciation for many musical genres. Continuing to discover some amazingly diverse and talented musicians based in Canada, I gravitate to live music experiences and remain devoted to spreading the word about such a vibrant music scene.